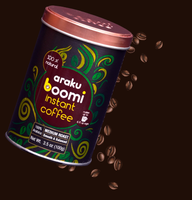 Boomi instant coffee
Boomi instant coffee is made from 100% pure arabica
coffee beans, with no filler or additives. Our unique
extraction process preserves flavor and aroma so that
you get a delicious cup of coffee, every time.
It's quick, easy and loved by many.
Buy
To Make Your Perfect Cup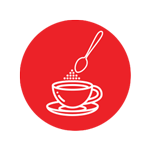 1 teaspoon of boomi
instant coffee in a cup.
Add 6 fl oz of
hot water/ milk.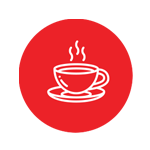 Add sugar if necessary.
Stir well and enjoy your
delicious cup of
boomi instant coffee.